Rehoming Stories
Hearing how our animals have settled into their new homes with their families, makes it all so worthwhile for us. We absolutely love to hear their stories and hopefully receive a few photos to make us smile. Please do stay in touch, it means a lot.
Animals That Have Been Rehomed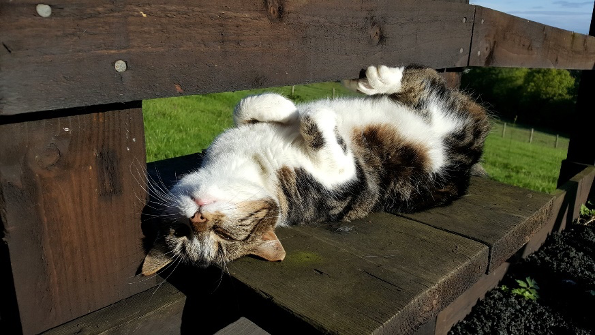 Lucy
Cat
When we were looking for an outdoor cat Bryson's recommended Lucy, she had been a resident in the shelter for almost a year as she could be quite a 'character'.
We adopted her in 2015 and she has been a great addition to our field. she is very affectionate, albeit on her own terms, she loves sunbathing, going out exploring her territory or snoozing in a cosy stable.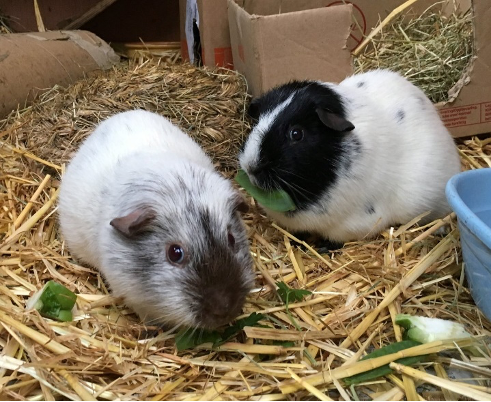 George & Pete
Guinea Pigs
In 2016 8 guinea pigs were handed into the shelter, a mix of males and females(you can guess the result!) The boys and girls were separated but it became apparent that 2 of the girls were expecting. After a few weeks the babies arrived, one litter of 5 and another of 4. The mothers and babies were all adopted , I kept 2 baby boys, one from each litter.
George was the runt of his litter and was very special from the start, he was the only grey guinea in the litter, he loved sitting in the food bowl whilst everybody else was trying to eat and he will always remind you when it's dinner time!
Pete is quieter but that doesn't stop him joining George in all sorts of mischief.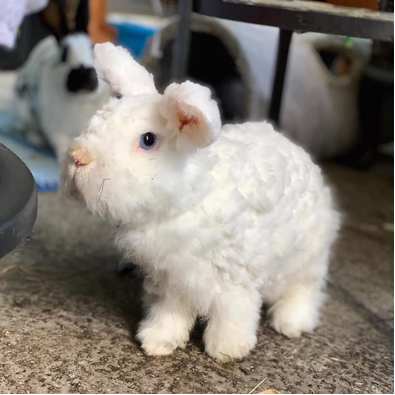 Stuart
Rabbit
Stuart was found in a Lidl carpark and he was only young when he was brought into the shelter. I quickly fell in love with him and he came home as soon as he was neutered and vaccinated, he now lives happily with Meredith, another rescue rabbit.
Stuart is an Angora rabbit, which means he needs regular grooming and haircuts to keep him clean and healthy.
He is a very special little man and his good looks and character charm everyone he meets.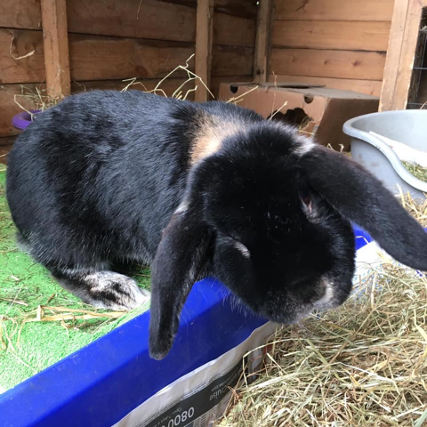 Billy
Rabbit
Billy was adopted in December 2013, he came in as a stray and resided at the shelter for over 8 months. He has always been a very grumpy, stubborn rabbit who didn't get along with other rabbits(or people very much!) but after some time and patience he found happiness with another rescue rabbit, Penny. They now love nothing more than cuddling up together in their shed.
We believe Billy is now over 10 years old and he has many stories to tell, but he is a very happy old man and shows us that even the grumpiest of rabbits can find true bunny love!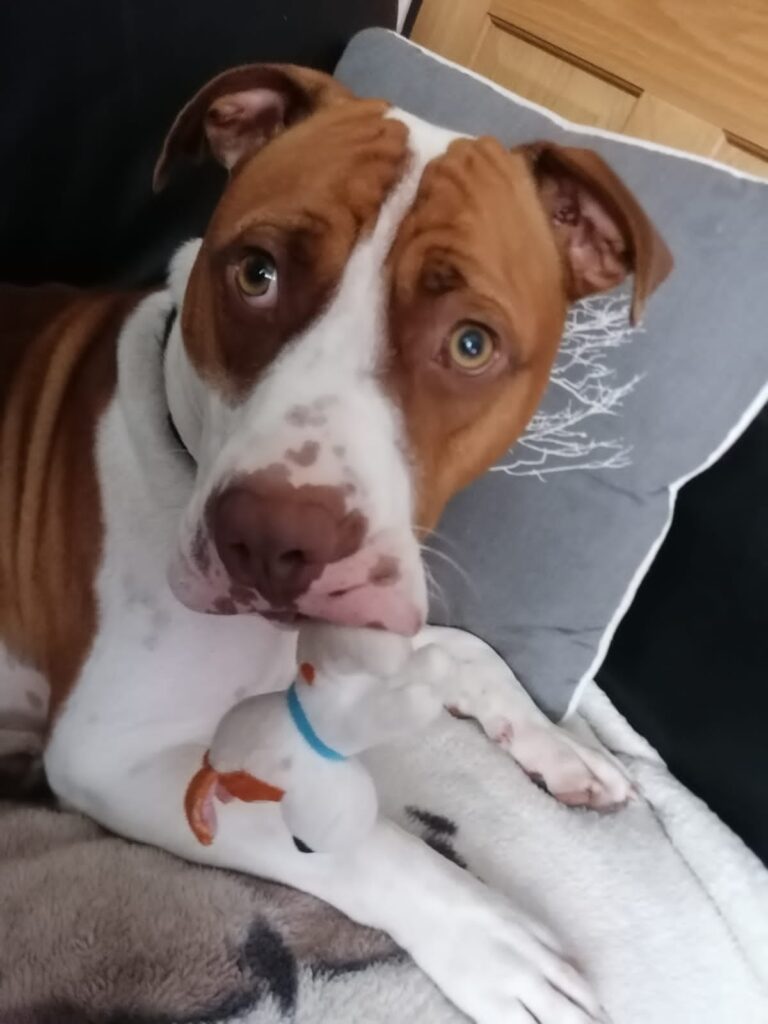 Ralph
Crossbreed
Ralph came into the shelter at 5 months old and although we weren't looking for another dog(we already had 2 dogs and 2 cats) it was love at first sight.
It has been challenging, especially when you have older dogs and the younger one comes in like a whirlwind!
We lost our beloved Ruby, gorgeous staffie girl, in October and Ralph has been our rock and helped us to get through a very difficult time.
He has quite a fan club in the area as he is strikingly handsome and he just loves other dogs and people.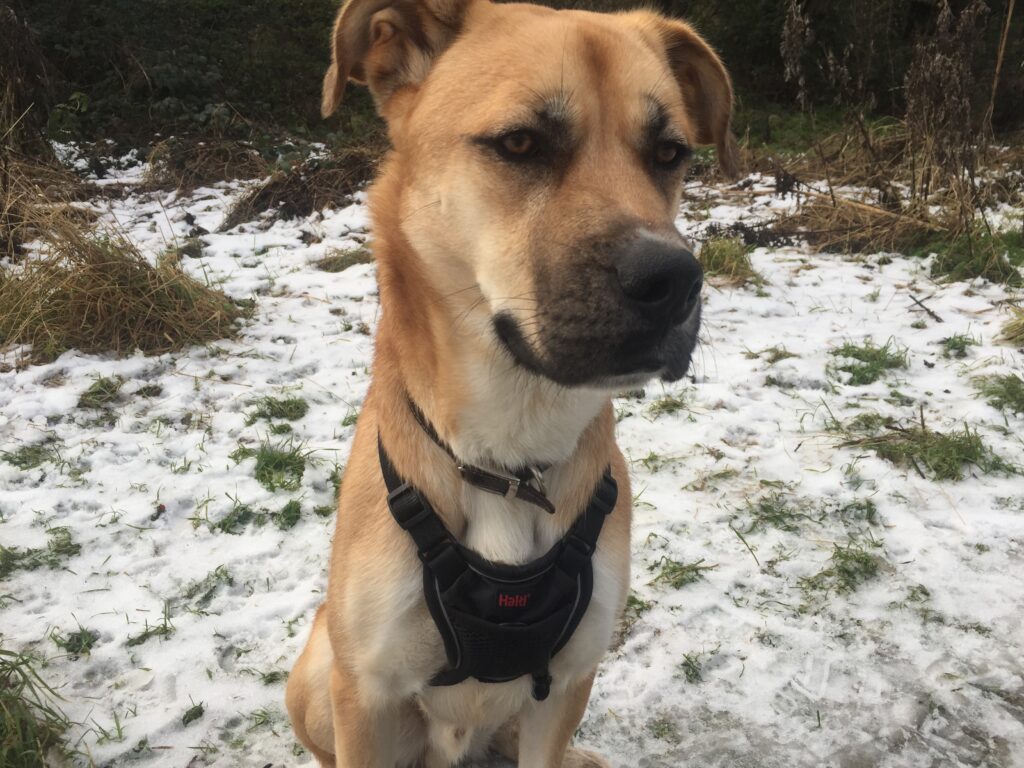 Rocco
Cross Husky/Boxer
Rocco is a lovely boy who is settling in really well. He was like a wild animal the first day I brought him home, but he has responded well to training and is a good a gold 90% of the time. The other 10% we're still working on, but I'm confident he will get there in time.
I'm so pleased to have him & we are building a strong bond, hopefully we will both live happily ever after!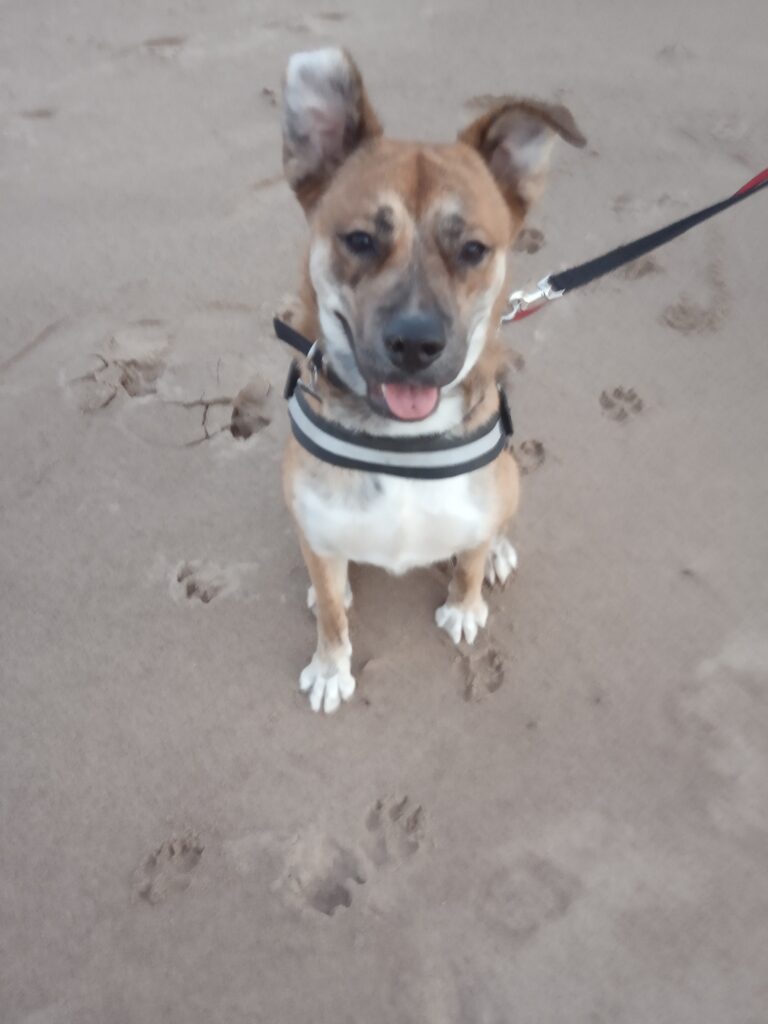 Tomsk
Cross Husky/Boxer
We adopted Tomsk from Brysons in May and he has very quickly become part of our family. He loves cuddles and , although he wasn't supposed to be on the furniture, he likes to sleep under the duvet!
He has had his challenges, but with a bit of hard work and training, he has really started to settle down.
Tomsk loves the beach and making friends with other dogs.
He is our second rescue dog from Brysons and I can't recommend them highly enough as they make sure you get the right dog for your family.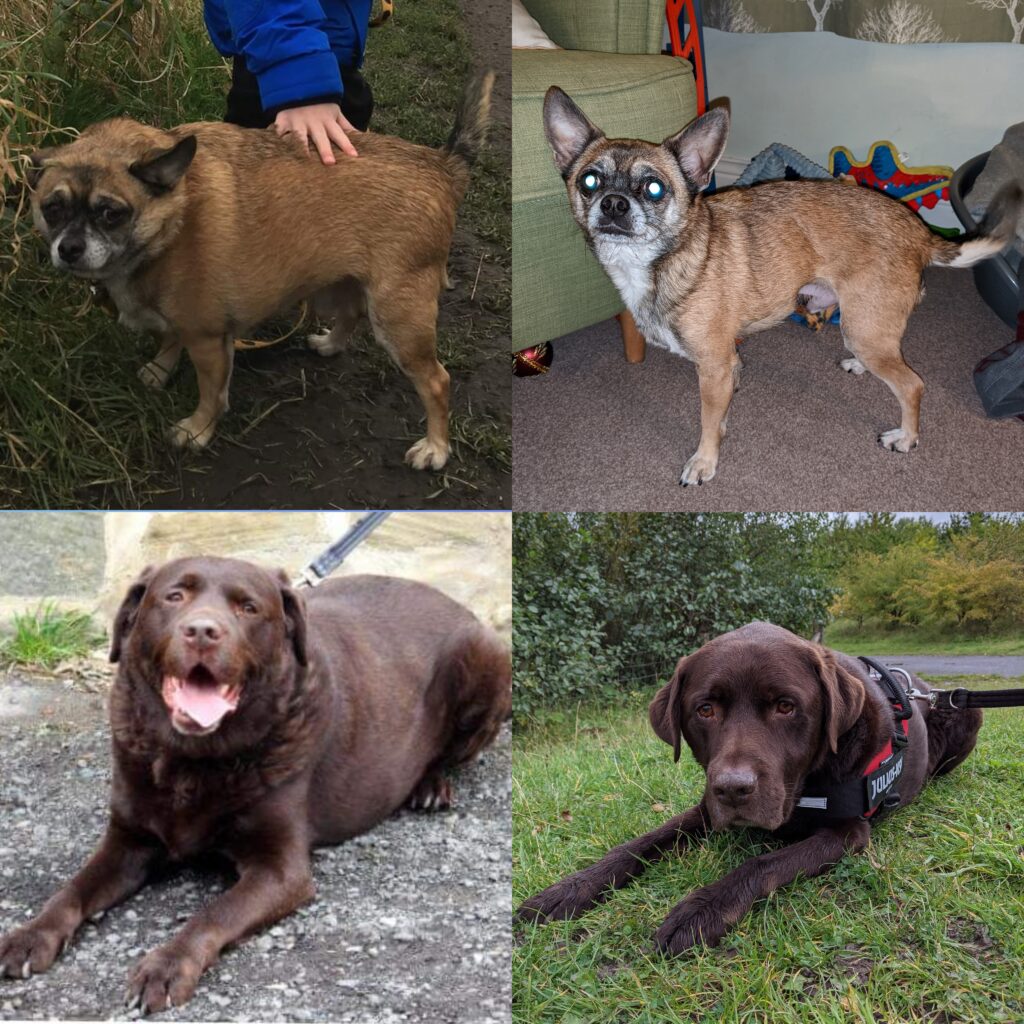 Jeremy & Rodney
Chihuahua and Labrador
I just wanted to let you know that both boys are doing brilliantly and we couldn't imagine our house without them. They are such lovely natured dogs and have brought so much joy to our family.
I have attached a photo of when we first took them and how they are now. The difference is amazing!
Thank you so much for letting us adopt them.
(Both dogs were seriously overweight when adopted, but sensible feeding and exercise has added years to their lives. A big thank to their new owner for making such a difference to their lives).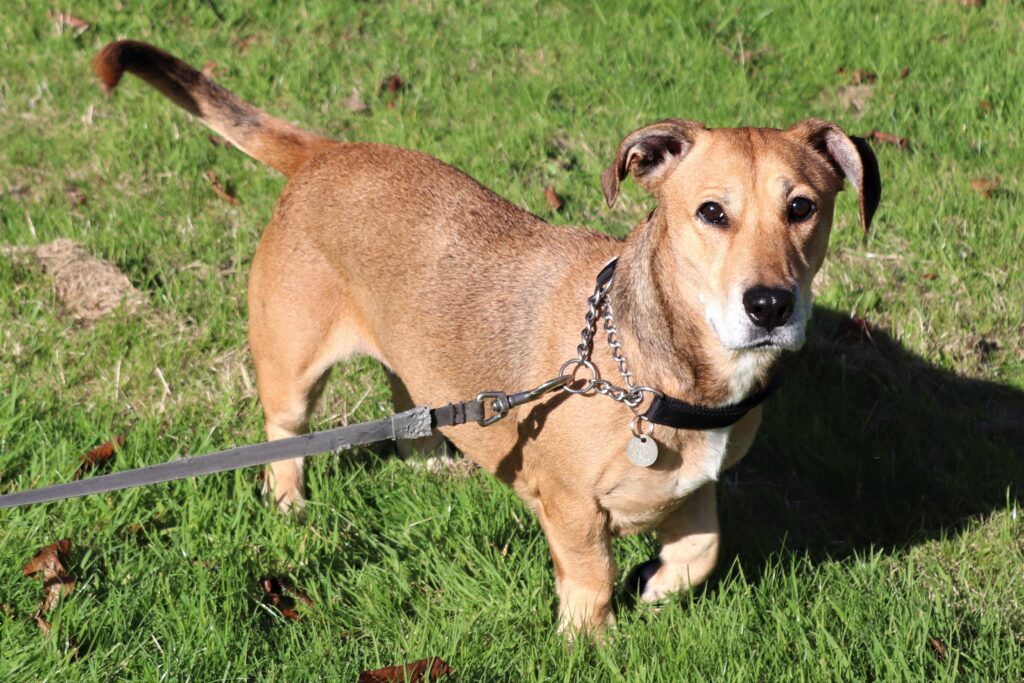 Marvellous Marley
Crossbreed
Marley was brought into us by the ambulance service after the sudden death of her owner. It was obvious that she had not received the care that she had required, but she came through major surgery and with lots of TLC made a full recovery.
This happy, fun girl was then given the chance of a loving new home with a family that will provide for her every need.