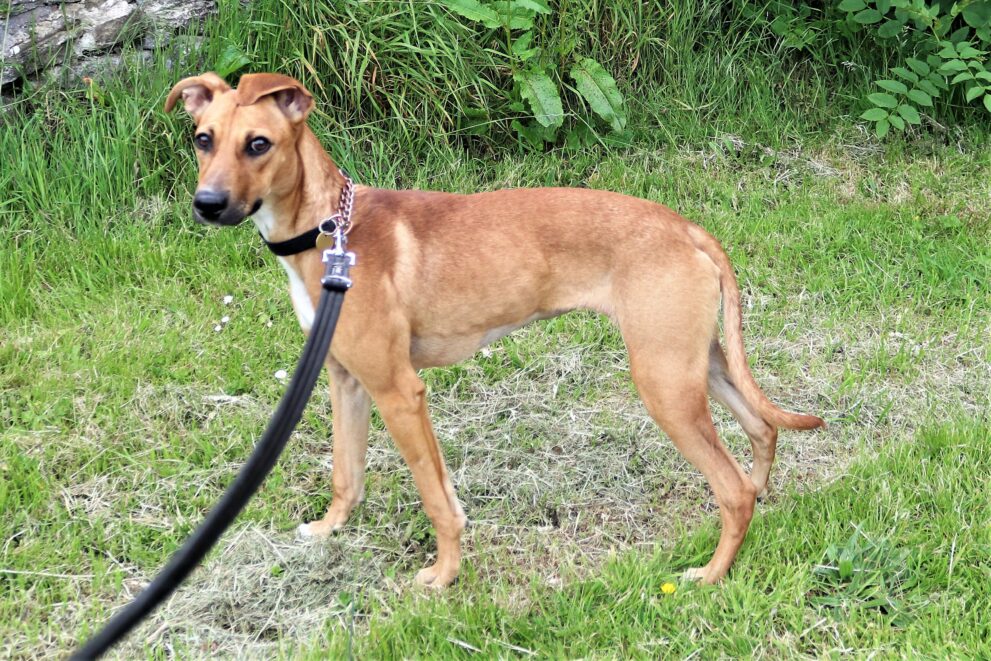 Layla
Breed: Crossbreed
Age: 7 months
Gender: Female
Size: Medium
Leyla is a fun, friendly girl who is bright and will enjoy training with her new owner.
She is only very young so there is lots of work to do but she has a lovely personality and will make a super dog in the right hands.
Leyla will need a new owner who is around a lot of the time to remind her about her housetraining and to give her education she needs and deserves.