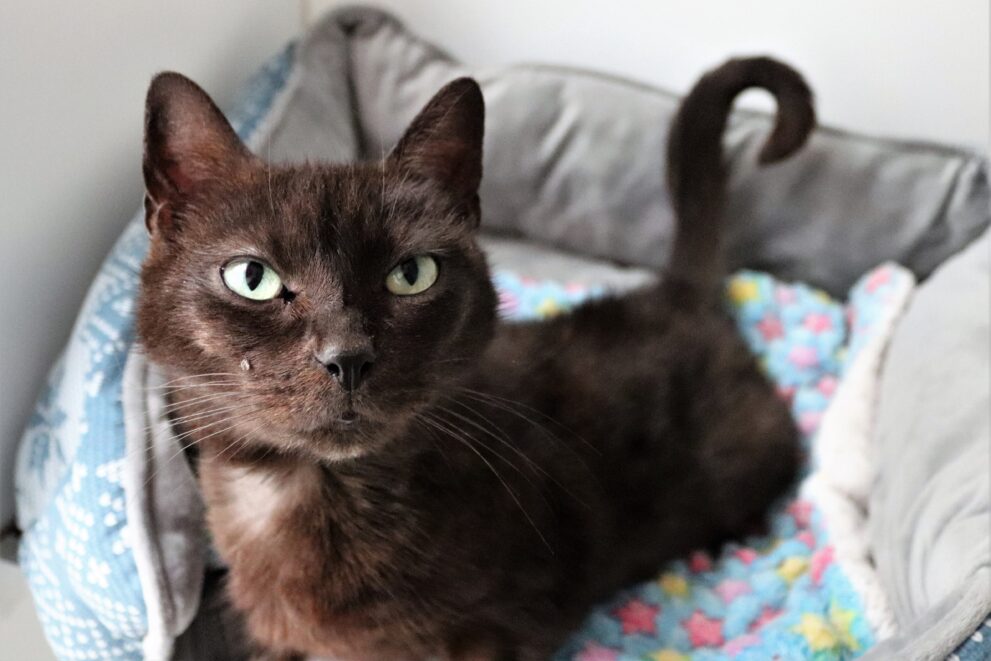 Dusty
Breed: domestic shorthair
Age: Approx 6-8 years
Gender: Male
Size: Small
Dusty was found in a cardboard box in a re-cycling bin! Fortunately he was found before and brought into the shelter where he could get the care he needed.
Poor Dusty was in very poor condition, he has had a lot of care and attention from our vet and what a different little cat he is now! He has gained a lot of weight, his hair is growing back in and he is bright and interested in people and his surroundings.
A very special home is needed for this little chap.